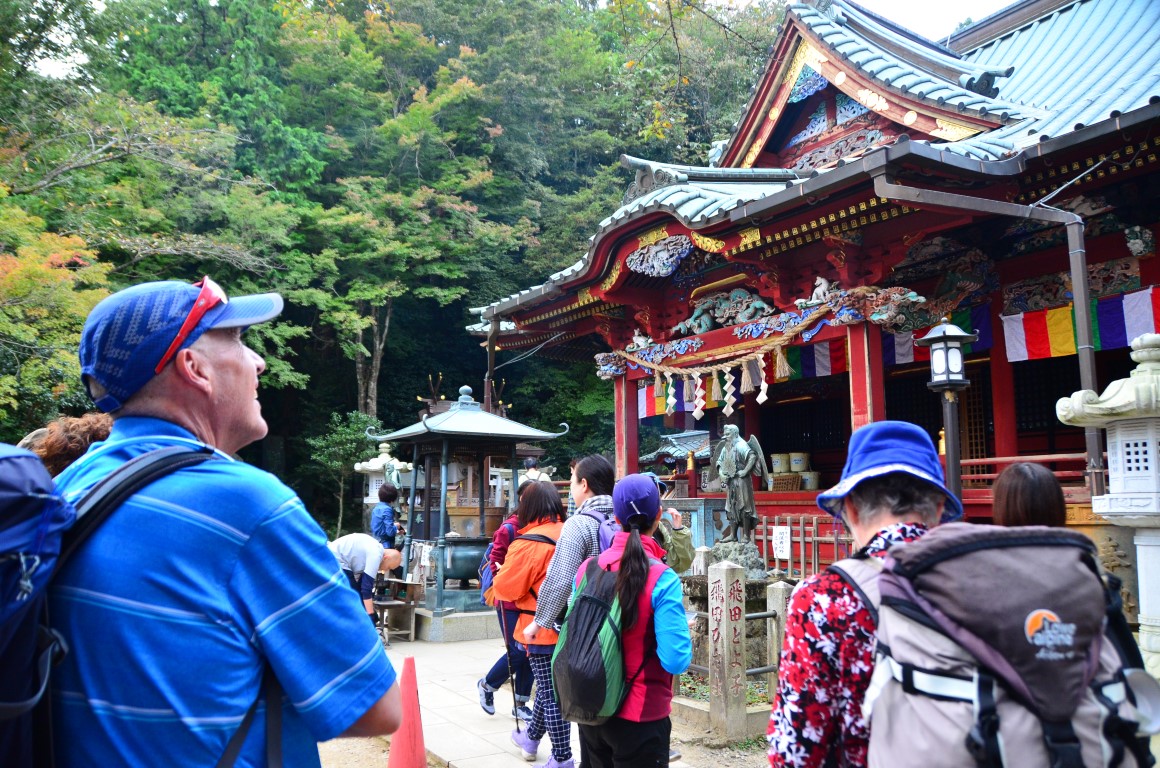 Shinetsu Trail Tour in 2016 was very successful again!
Same as last year's
, Everyone walked through the entire trail over 5 days, experienced local culture in the area, enjoyed meeting with people in Japan.
Some of the guests had been to Japan before but never been to these places we'd visit during the tour. I personally love this trip, not only to enjoy the adventure, but sharing and learning new things about my own country with the guests.
We always do the best to offer the guests the opportunity of the cultural experience on top of hiking experience to make this tour unique and special.
Hope to have more hikers from North America joining our Japan tour in the future.
Please enjoy it!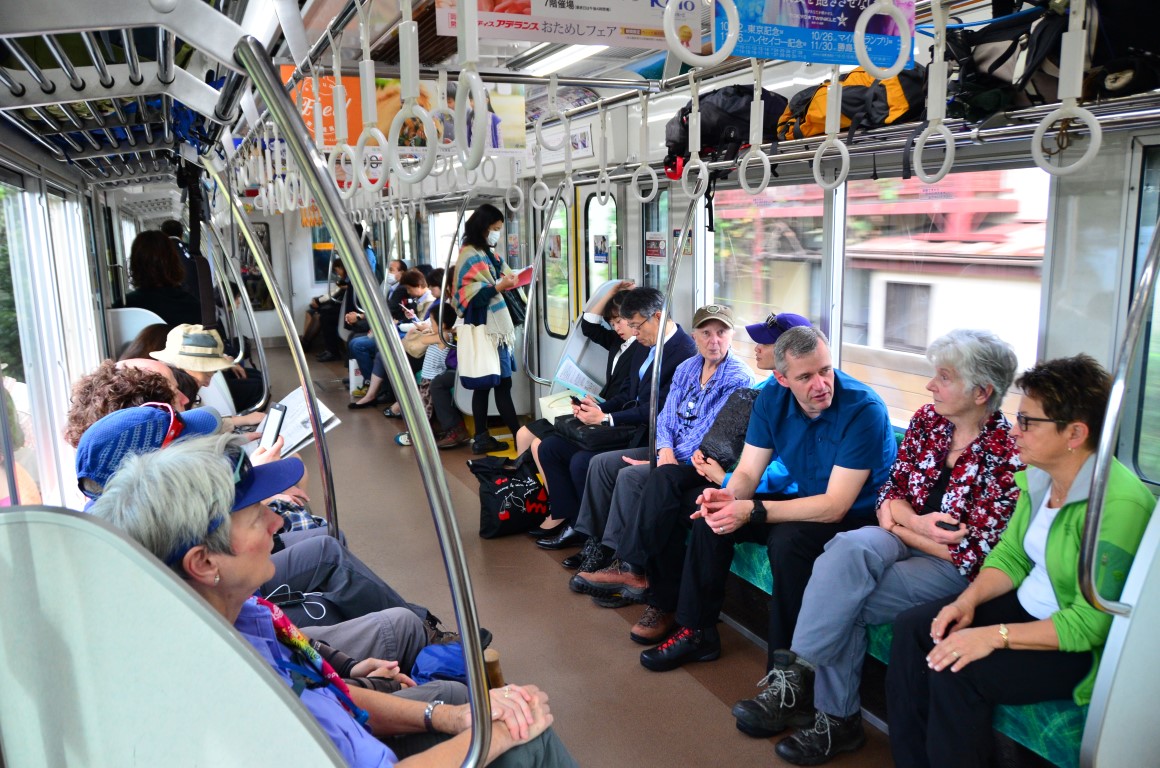 We took a train from Shinjuku to Mt.Takao for hike.
The trail is well-maintained and signed, and we noticed how clean the trail was. Basically no trash on the trail that welcome hundreds of hikers everyday. Later in our hike, we found it out why it is kept so clean because there are hikers voluntarily clean the trail as they hike!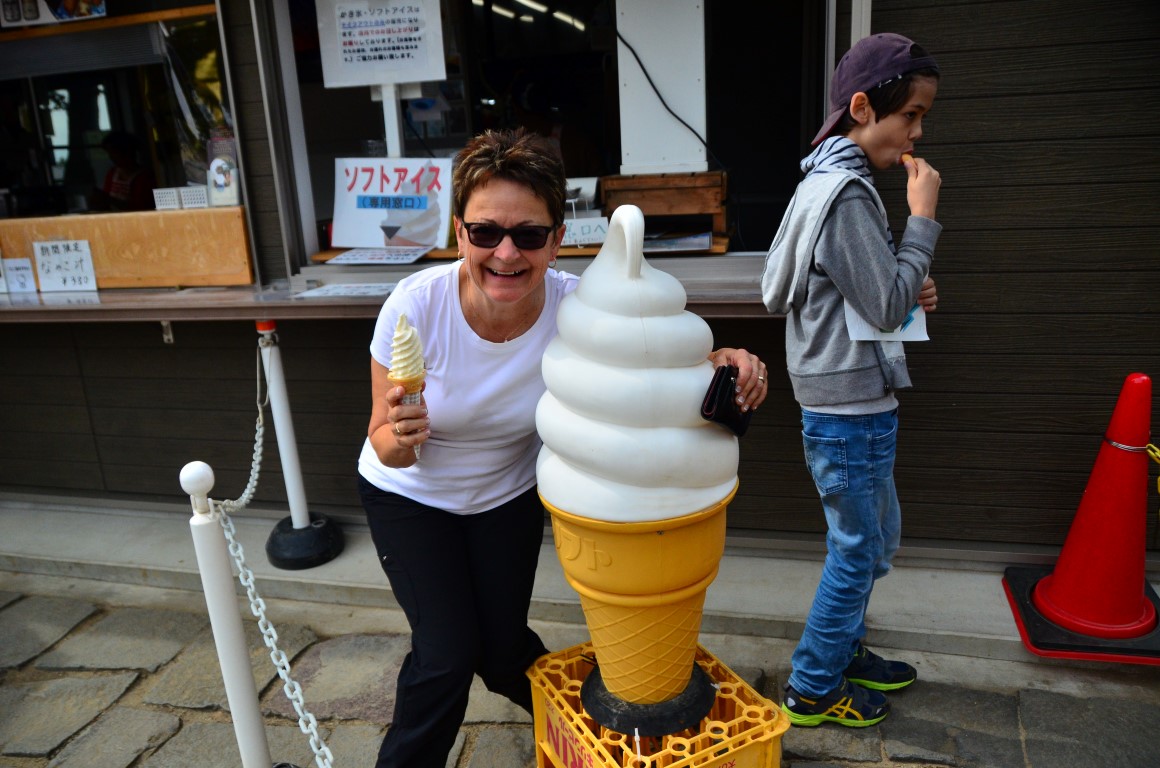 We had to do it,,.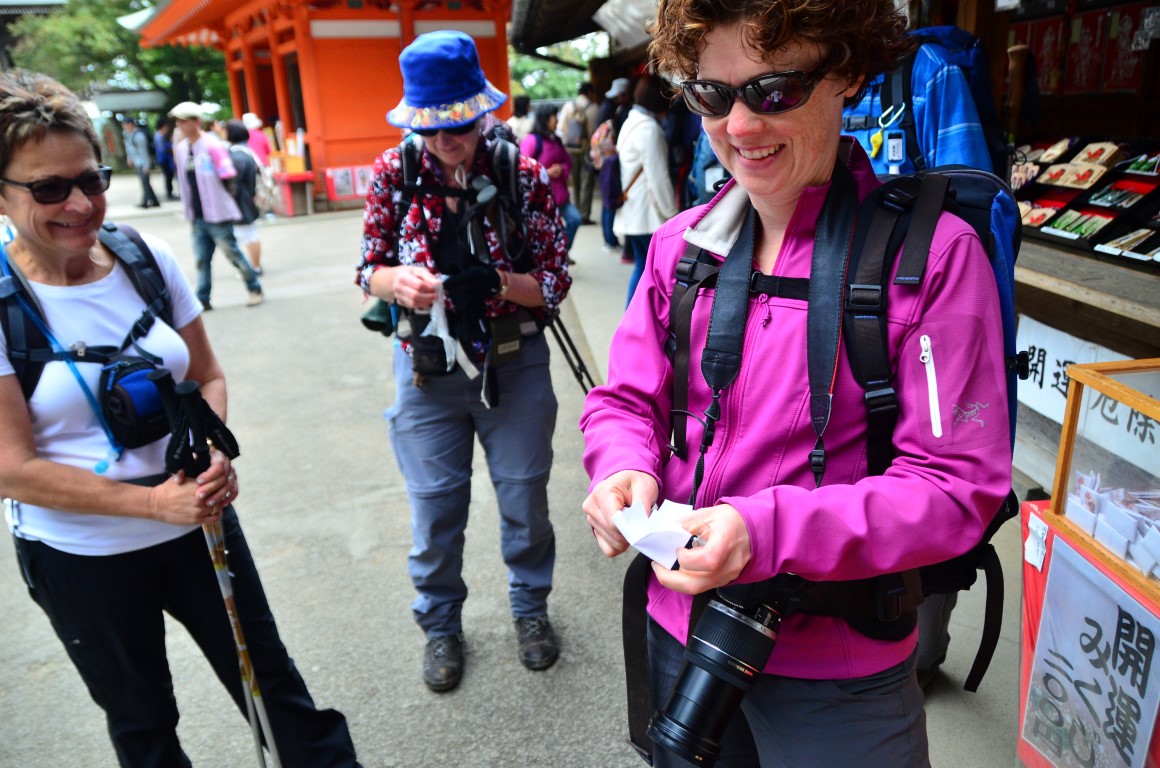 Omikuji, an Oracle. How lucky today are you?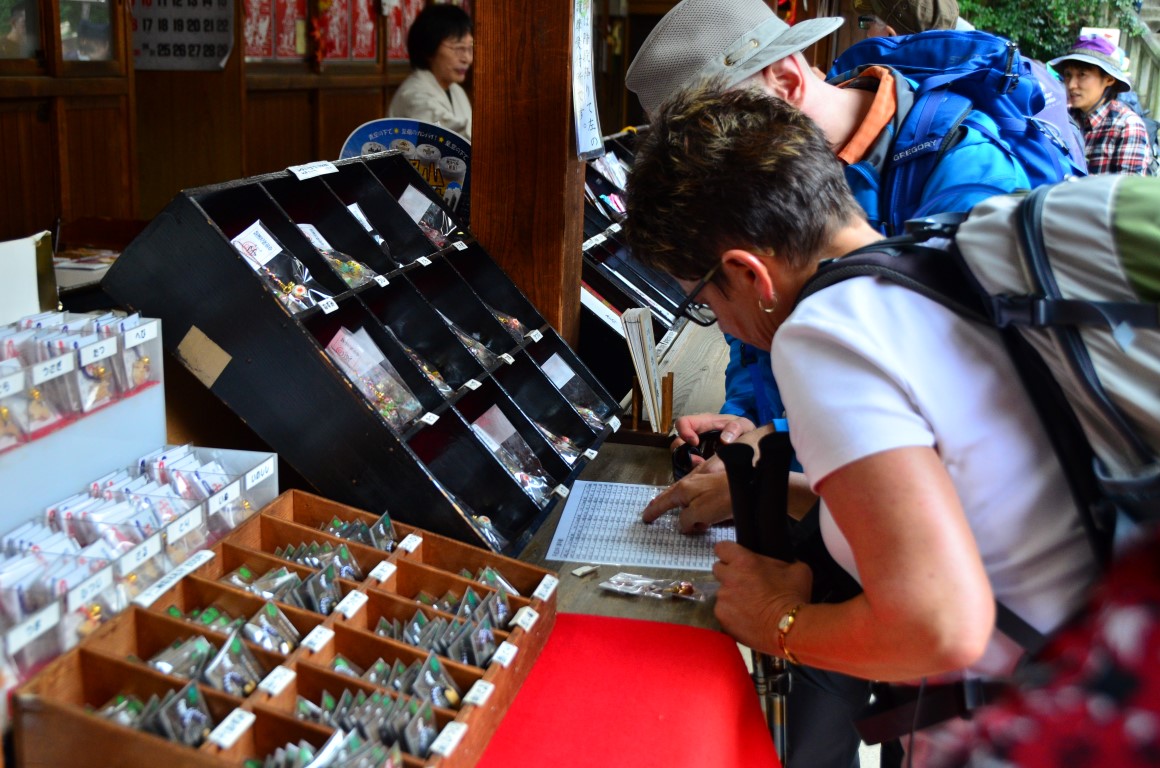 Eto, Japanese Zodiac. 2015 is the year of the sheep in Japanese Zodiac.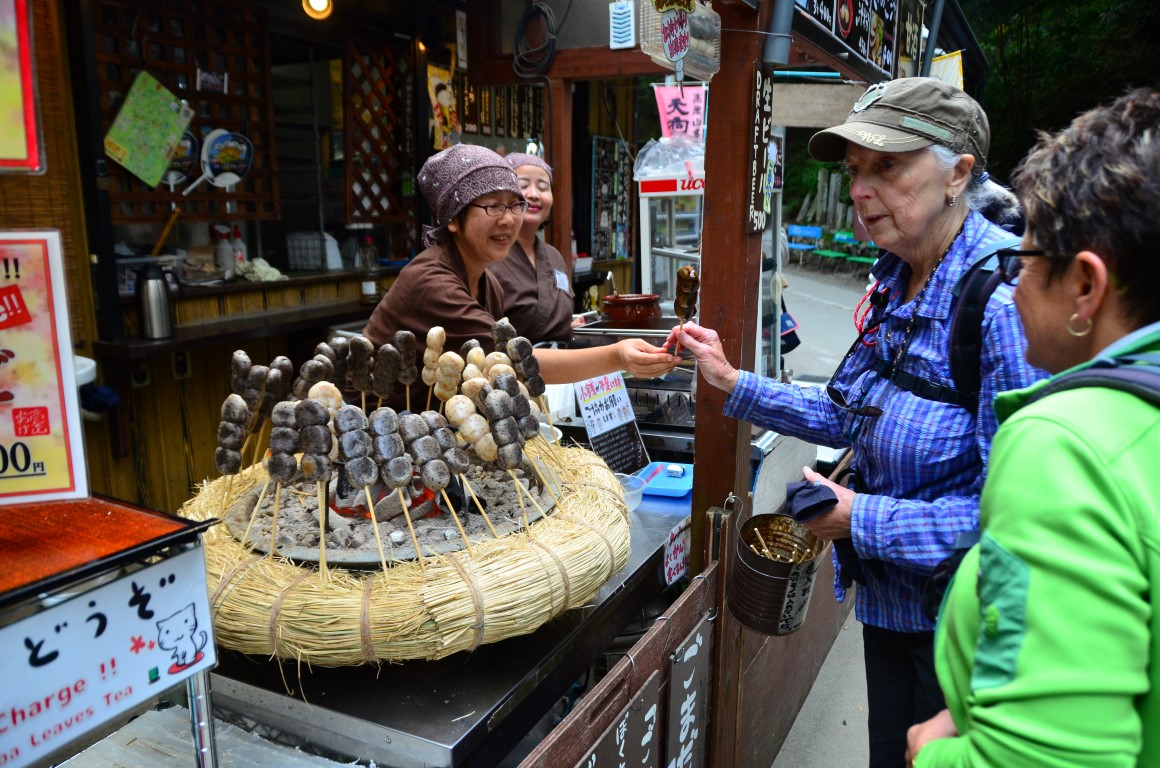 Dango, Japanese dumpling and sweet.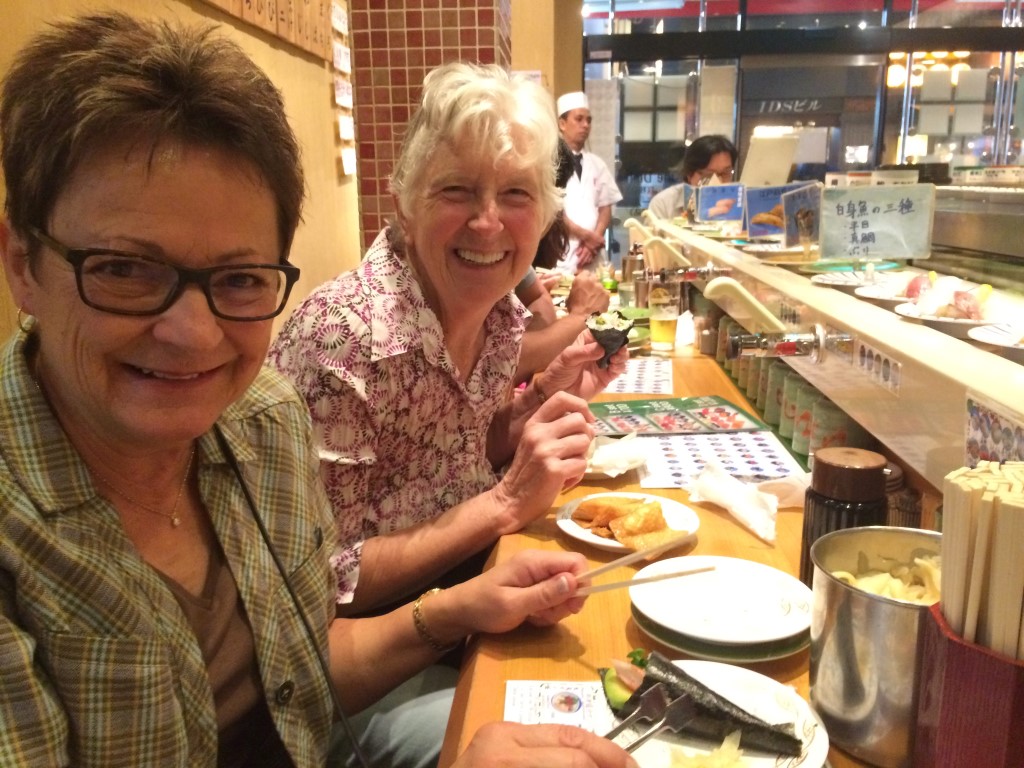 I took them to Sushi Train in Shinjuku. It was a whole new experience for everyone!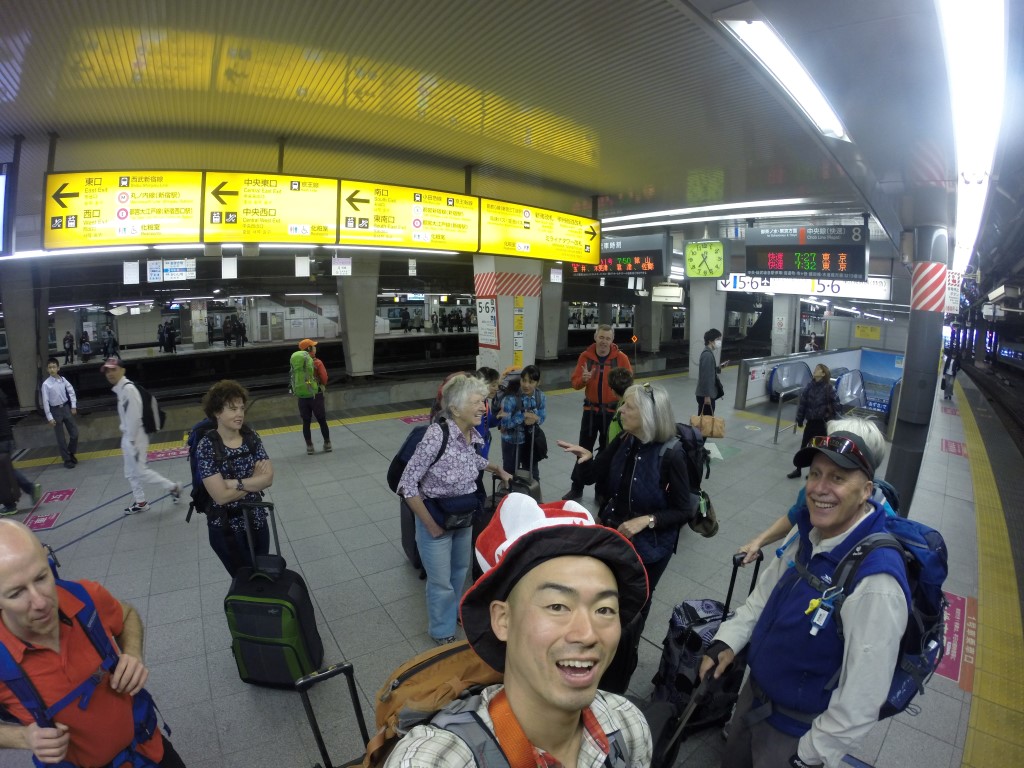 I wore a hut, a big hut with Canada flag on it so everyone can see me in a commute rush in Tokyo,,.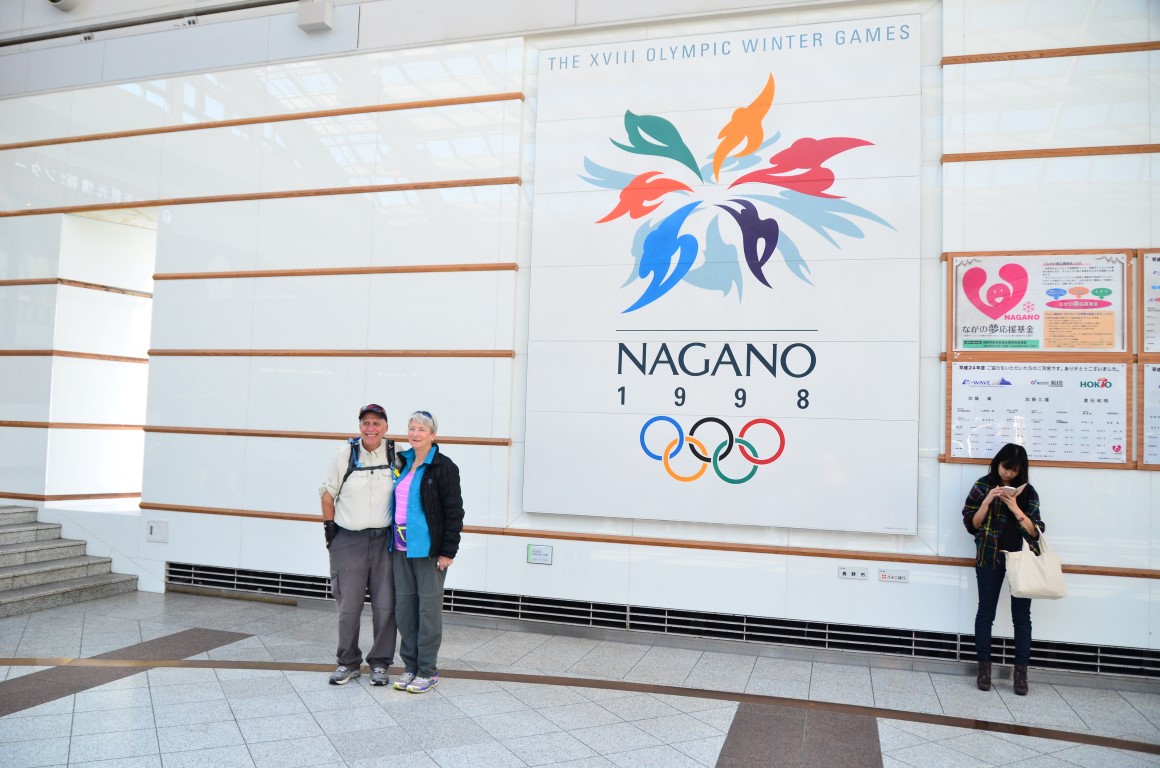 Next day, headed to Nagano.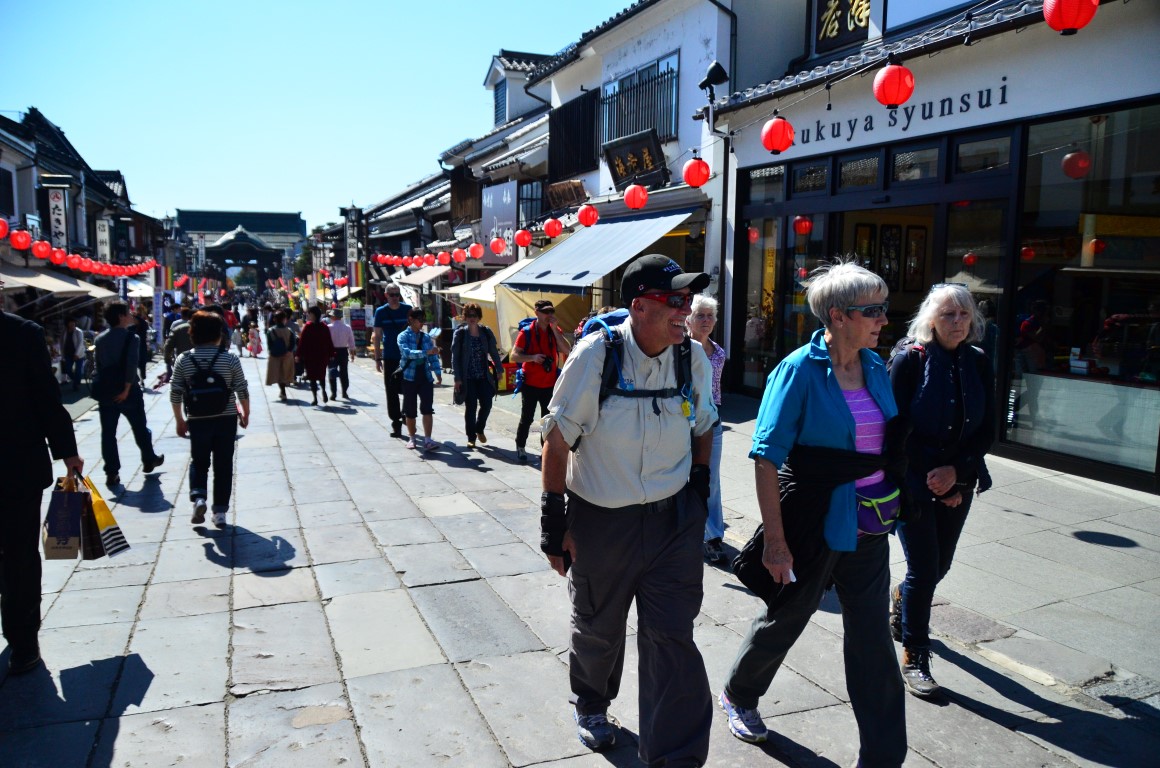 The main street that leads you to the main temple, Zenkoji, Nagano.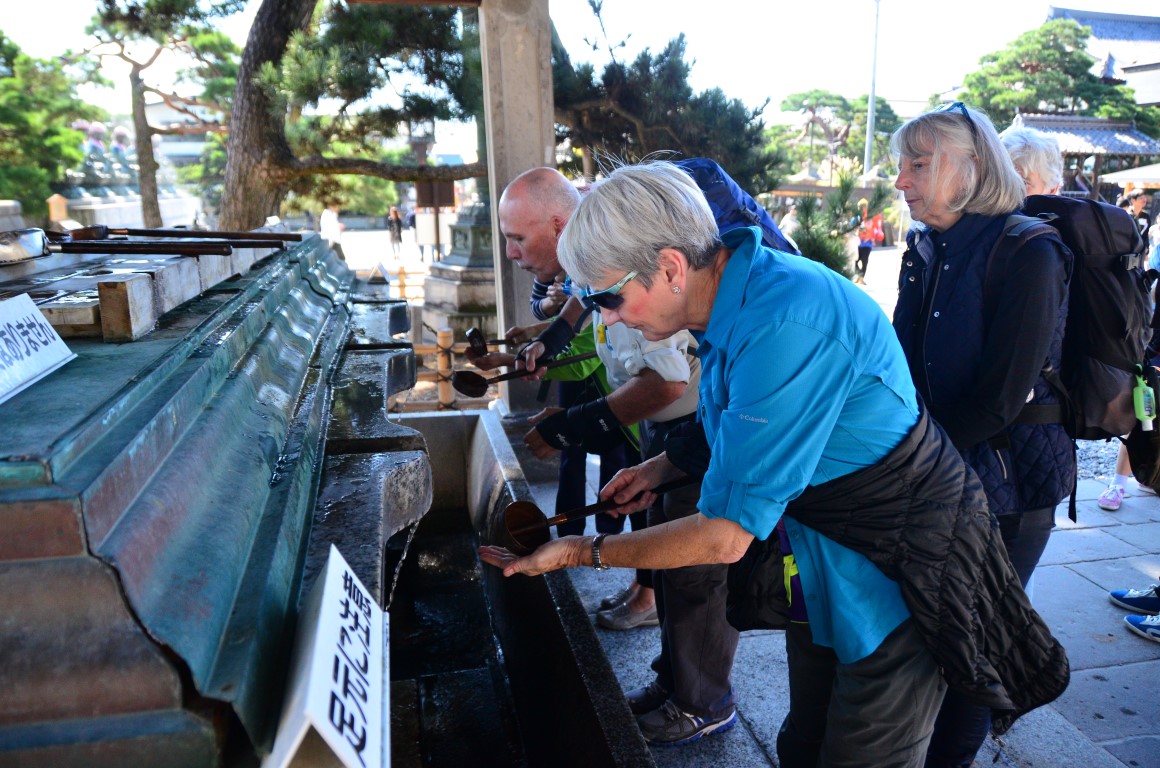 Mitaraiba, a place to purify your body and mind.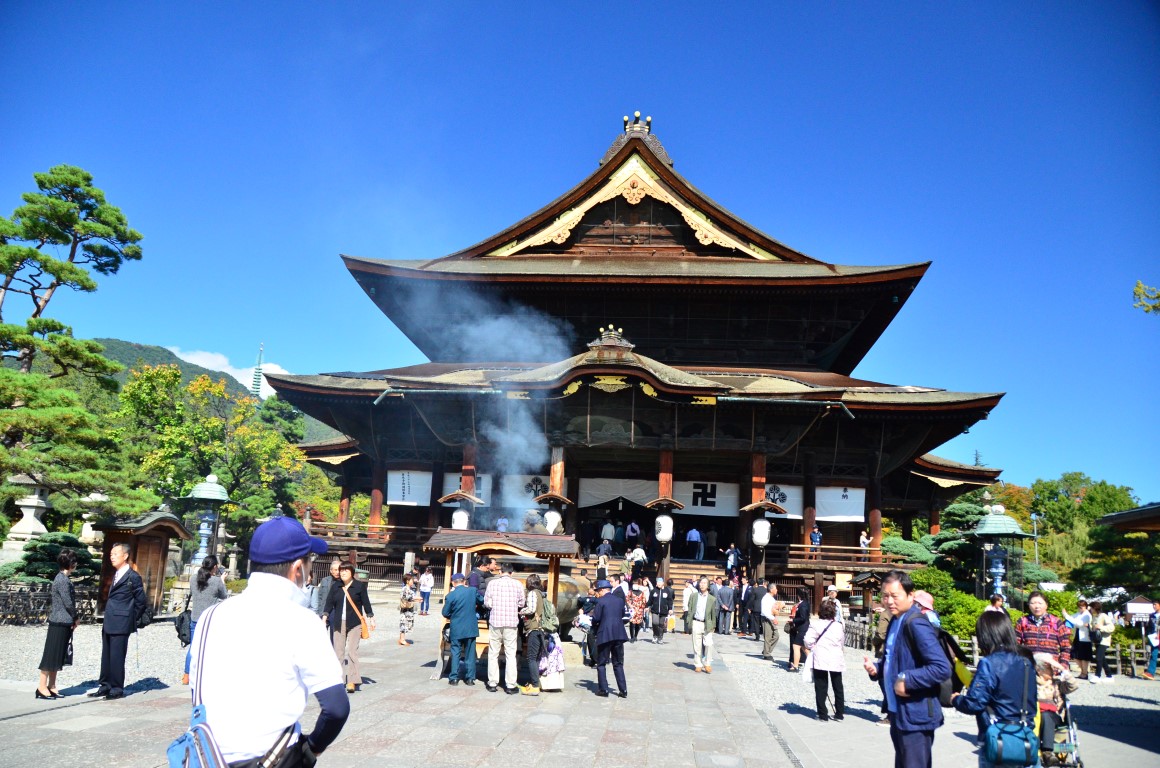 Impressive building.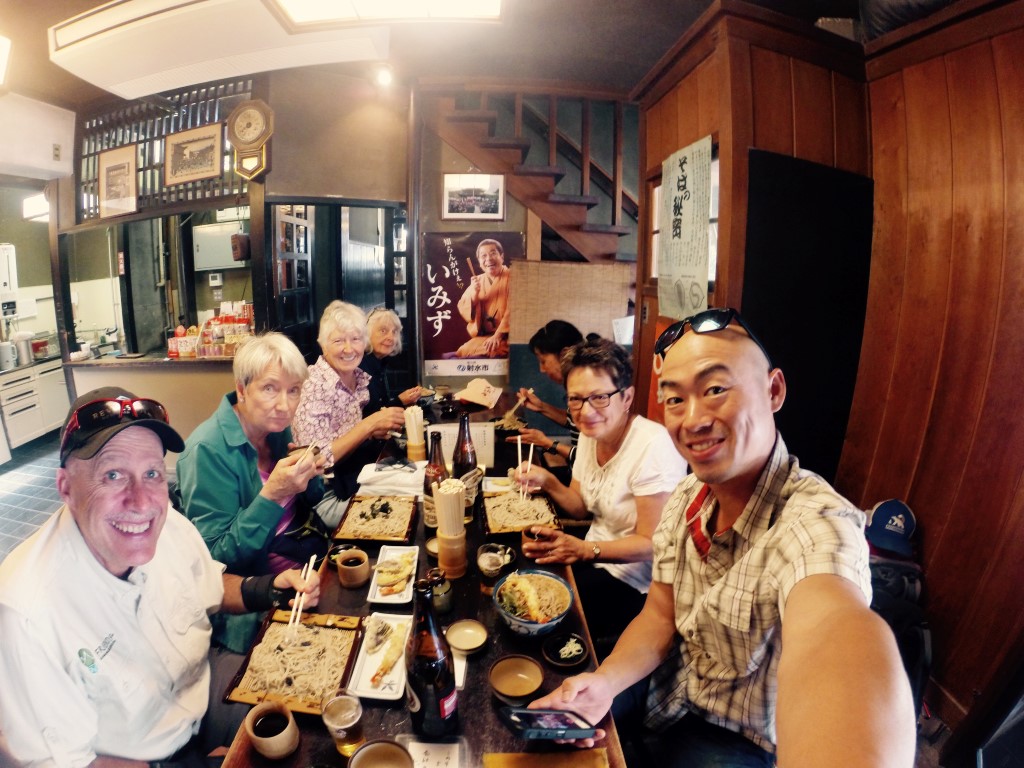 Soba noodle shop! and beer of course!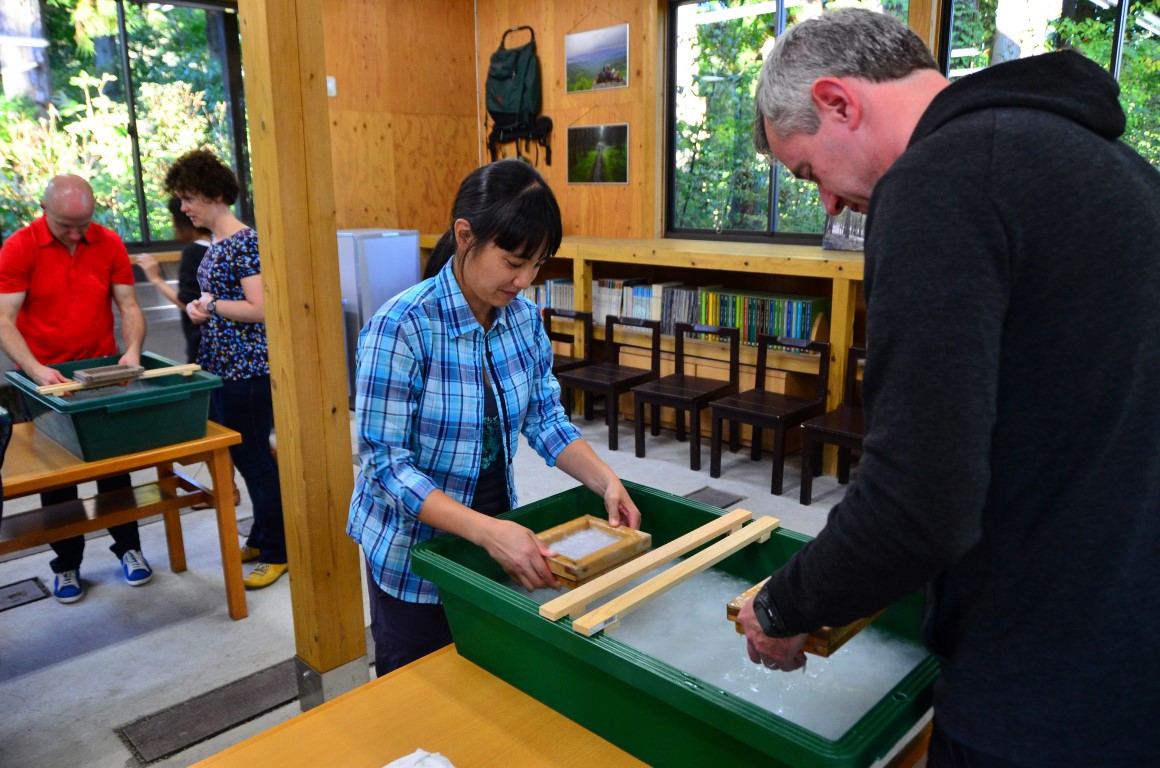 Washi, a Japanese paper making session at Morinoie.