It was a spectacular way to spend 6 days! Lead YMA Guide Tamara and assistant YMT guide James along with 8 clients succeeded in doing the entire trip without being rained on and having perfect hiking weather every day. We had 5 Canadians, 2 Japanese and 1 American, so a fairly international crew and everyone got along so well. We were laughing pretty much all day long!
The "Rockwall Trail" is an amazing tour that allows you to hike all the way along a long limestone chain of peaks and rockwalls, complete with high cliffs and many cool glaciers. All the hike is in Kootenay National Park along Route 93.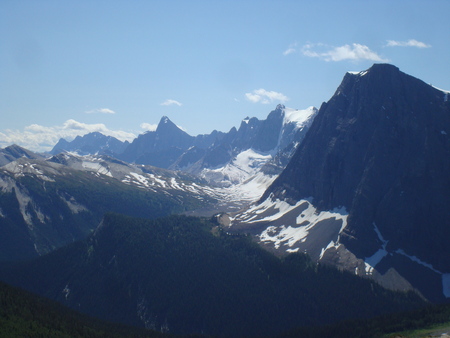 As this was a backpacking and camping style trip, we had to carry all our equipment and food with us along the way. Not too heavy though as we had porters come up on Day 3 to give us more food and fuel and take out our garbage.
Here is the brief tour outline with some pictures to aid in the story.
Day 1 : Paint Pots to Helmet Falls Campsite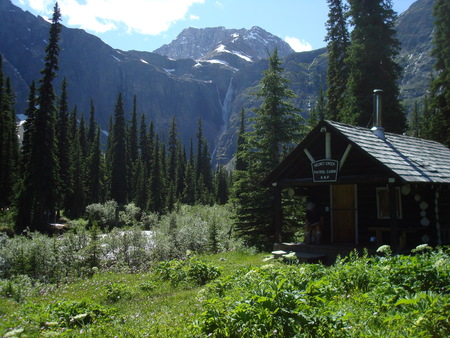 Day 2: Day hike to Goodsir pass (nice views of the backside of the 10 peaks)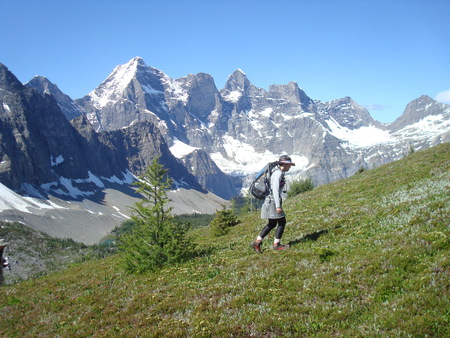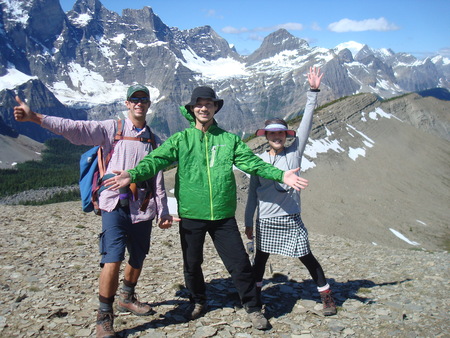 Day 3: Helmet Campsite to Tumbling Creek Campsite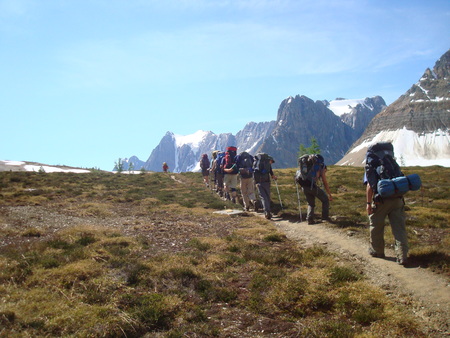 Day 4: Tumbling Creek To Numa Creek Campsite (saw a goat and even a glacier fall off the mountain!)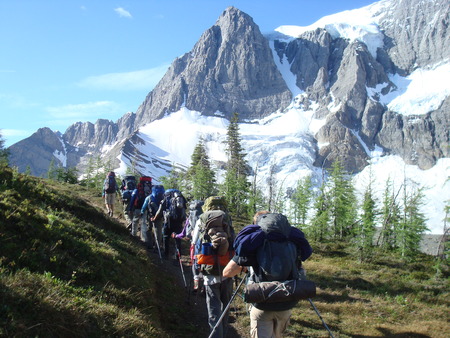 Gourmet appetizers @ creekside Yamnuska cafe!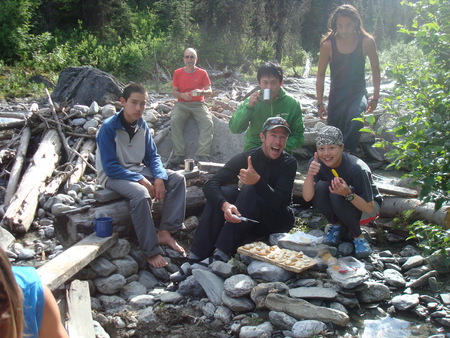 Day 5: Numa Creek to Floe Lake Campsite (the best pass and final goal!)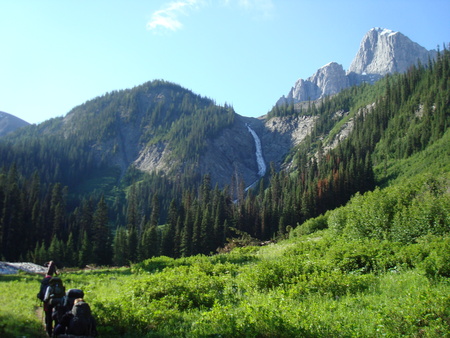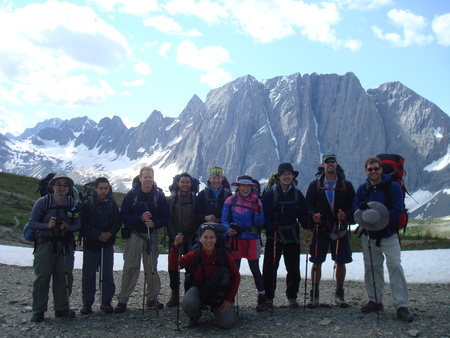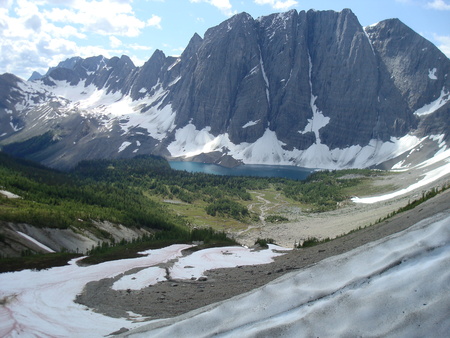 Day 6: Floe Lake to pick up at Floe Lake p-lot
A magnificent sunrise at Flow Lake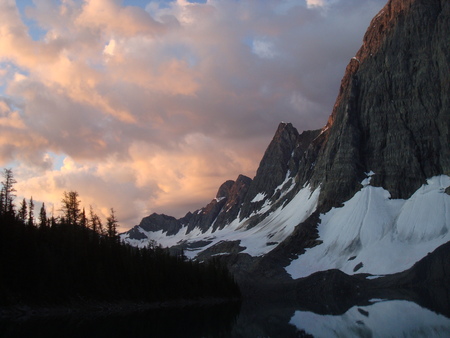 Fireweed in the 2003 forest fire area.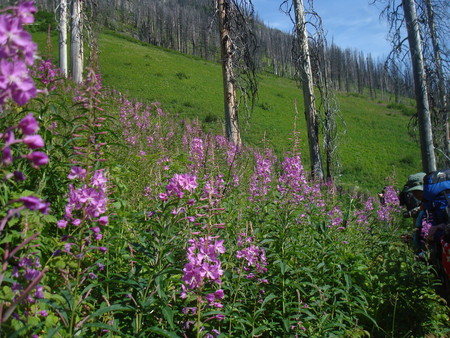 Our group on the bridge out! Yeahhh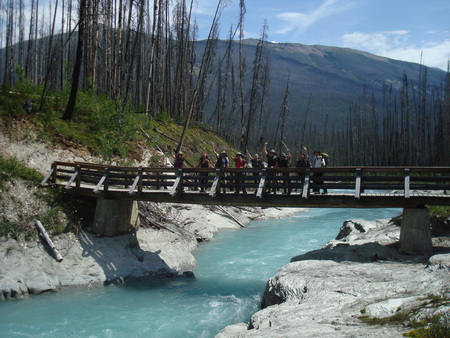 A great trip, 63 km total and a wonderful group of hikers exploring Kootenay parks classic hiking routes!
James Robb
YMT Guide